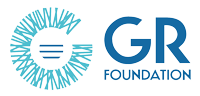 AWARDS THE EXCELLENCIA
15th December 2020
---
The 5th Edition of the AWARDS THE EXCELLENCIA aims to recognize and promote outstanding and significant contributions/inventions and applications, thereby encouraging innovation and excellence among Indian talents and enterprises in their constant pursuit of creative and better solutions to meet business and social needs in the fields related Sustainable Development Goals.
The Awards the EXCELLENCIA was established in 2015 along with establishment of SDG's by the United Nations with the collaborative eorts of various industries, academia and the Government. With support from the Government this Awards has been recognising works in dierent areas since 2015, and this year will be 5th celebration with knowledge evening on 15th December 2020.
The 5th Edition of the Awards will be to recognize and reward the extraordinary performance as well achievements and social activities through Sustainable Development Goals, The organising bodies Global Knowledge Research Foundation and Knowledge Chamber of Commerce and Industry invites nominations in more than 50 categories and will put be put forward to an Eminent panel of jury for their recommendation on the nomination and their impact on Sustainable Development Goals.